Automated Iron Gate Designs
03-31-2009
A client has requested that I render a couple of designs for an automated gate which will adorn the main entry to thier property. Design criteria is to include an arched top and spear point finials at the top of the pickets. At this point, the finished color remains yet to be determined.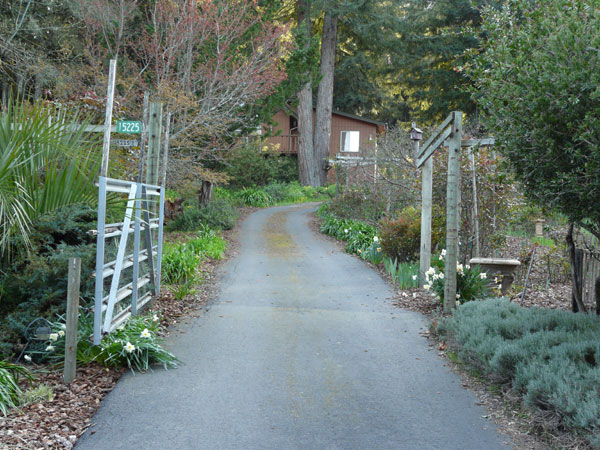 The photo above depicts the owners' current entry gate and where the proposed new automated gate will reside. I manipulated the image to remove their existing gate and to provide a means which allow the owners to visualize what their new automated gate might look like.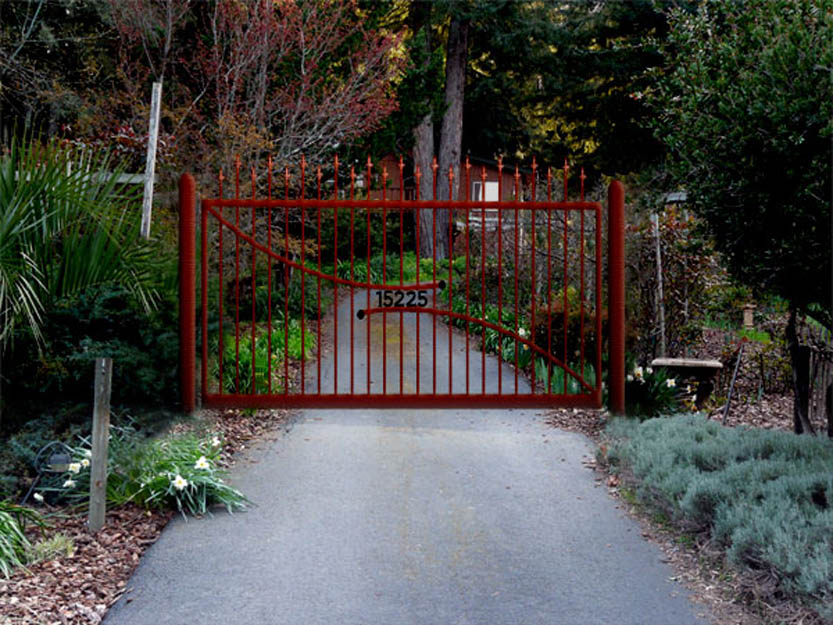 You can see how, after "removing" the original gate, I superimposed my design into photo I took at the owners' residence. Pretty cool, huh?
I feel this particular design lends itself to the use of round steel hinge posts and round steel tubing througout the gate frame.