08-07-2009
Metal Garden Gate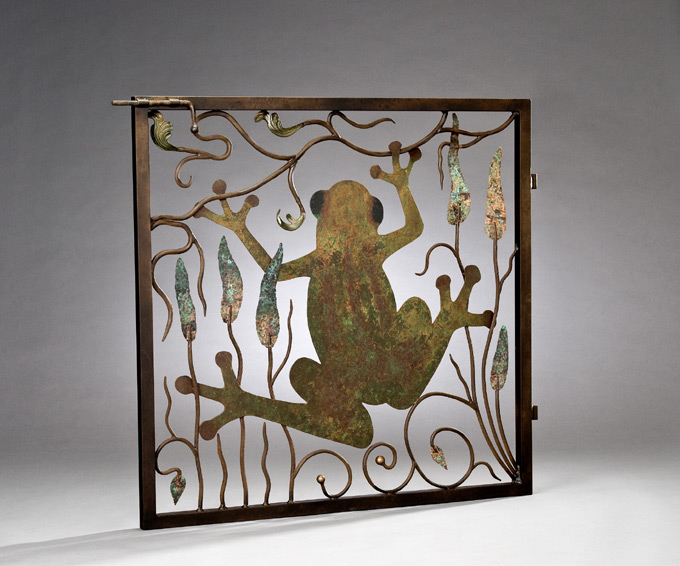 "I was looking for a metal gate similar to a design I saw in a Better homes and Garden Magazine. I contacted Dino at WildGates along with sending him a copy of the design I had been looking for. He immediately replied back stating that he could create something along those lines and we worked together fabulously. He questioned me on the materials I had in mind and worked with me every step of the way from the patina process to the latches you name it.
He is in California and I am in North Carolina. I did wonder at first how we would be able to get all this done and how we would even get this mailed across the miles but he looked into all the details. He gave me prices of several designs and the various mailing options. He continually posted pictures on his website as he went through each step so I actually "felt" like I was right there in his studio helping him design my frog gate.
I could not have been more pleased with the outcome. It's way better than the original picture that I showed him in the beginning. Dino is a joy to work with and made it seem like we were so close (even though we were thousands of miles away). The finished project is the object of "jealousy" among my neighbors and family! It was an absolute pleasure working with him and I would highly recommend him to anyone and everyone no matter where you are!
Thanks so much Dino!!!"
Are you curious about the process involved in creating this metal garden gate? Go ahead and have a look: Frog Garden Gate